Bundaberg's Most Desirable Address
A vibrant master-planned community offering beautifully designed residential home sites and unique streetscapes, Edenbrook has set a new standard in residential living in Bundaberg. No doubt, this is one of the many reasons why Edenbrook's San Vito Court was nominated one of the Top 5 Street Addresses in Bundaberg in 2015 by the News Mail. It is clear why Edenbrook is Bundaberg's most sought-after address.
Excellence In Urban Design
The ultimate measure of success for any community is whether it is sustainable. That is, it must meet the diverse needs of existing and future generations. Santalucia Corporation has extensive experience in delivering high-quality projects from inception to completion. It takes great pride in creating active, safe and sustainable communities.
To achieve this, it is not a case of following a simple formula, it involves extensive research, meticulous planning, smart design and attention to detail. Whether it is visualising the commanding entry statement with the clever use of natural stone, designing wider streets with ample room for visitor parking, the extensive landscaping, or deciding the width of lot frontages, all aspects of urban design through to delivery are given the highest priority. As soon as you enter the Edenbrook community, you can see and feel the difference immediately, ensuring all your expectations are catered for at your doorstep.
More than Just Large Lots and Wider Frontages
At Edenbrook, we know that larger lot sizes and wider frontages are important factors when choosing a suitable homesite, so that is what we are delivering. However, there is much more to consider when looking for a suitable lot to build your dream home and most likely the biggest investment you will make in your lifetime. Some important considerations are:
Fully serviced – all lots are fully serviced
Flood free – lots are not subject to flooding (based on the 2013 flood levels)
Rock free – at Edenbrook you won't find any rock underground. This is important if you are considering building a swimming pool,
High-speed internet - each lot is serviced with high-speed fibre-to-the-premises (FTTP) connection,
Most house designs will fit on any lot and you can build with your preferred builder.
Landscaping
Creating high quality, sustainable landscapes involves more than simply plant selection. A great deal of careful and considered planning goes into the design and plant selection to ensure the plants, after reaching maturity, complement the streetscape. The results of this process are evident on approaching Edenbrook's main entry. Sitting within the lush landscaped gardens, the entry statement structure, clad with natural stone and polished metal signage, exudes opulence.
Drive on a few metres and the extensive use of street trees is apparent. Not only does it achieve the desired softening effect on the surrounding engineered surfaces, it also invokes a sense of peacefulness and pride – welcome home to Edenbrook.
Comprehensive Building Covenant
The superior quality of homes that have been built at Edenbrook is largely due to Santalucia Corporation's comprehensive building covenant. Whilst it is not difficult to comply with, the building covenant sets an expectation of the standard of quality that must be achieved up front so there is no misunderstanding with buyers. It is the building covenant and enforcement of it, that provides assurance to all residents at Edenbrook that their investment is both protected and enhanced.
A prime example of what can be achieved through the diligent application of a strong building covenant can be seen at Santalucia Corporation's Coral Gardens community at Kalkie which was completed several years ago.
---
For more information about Edenbrook, download our Masterplan or contact us.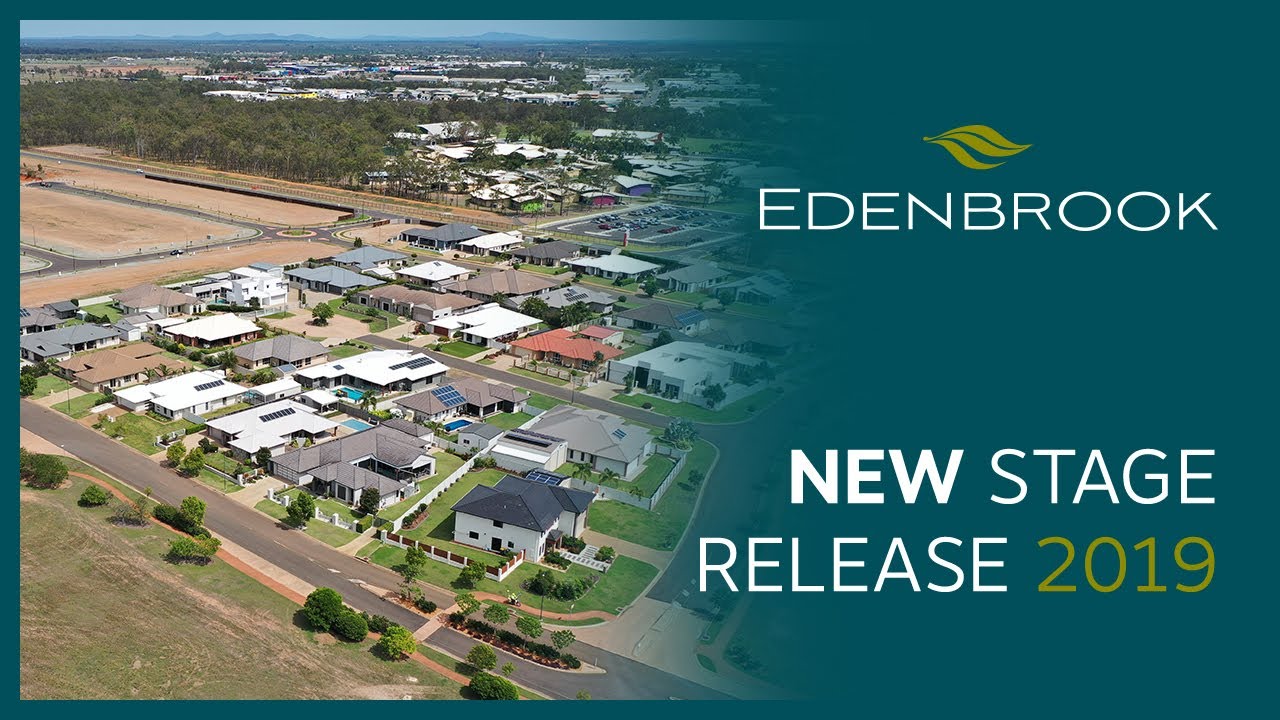 FREE DOWNLOAD
More than just large lots and wider frontages.
We love living in Edenbrook as the estate is minutes away from all the facilities we use In Bundaberg, including our workplaces. The high standard of the houses ensures that the investment we have made in our home will continue to grow.

Sue Jenner